Our Mission
Silver Glen Stables' mission is to provide top rate equestrian stabling facilities and services to individuals committed to the sport of riding.

It is our goal at Silver Glen Stables to provide the highest quality environment and individualized care for horses of all breeds and disciplines, be it for one night or several.

What We Do
Since "opening the barn doors" in the summer of 2000, Silver Glen Stables has built a solid reputation as a premier full service equine boarding facility in Central California's San Joaquin Valley, specifically within the Fresno area.

Our safe, clean, and modern facility provides horse owners with year-round riding opportunities to increase their knowledge and skill level and time to enjoy their horses.

Situated on approximately 6 acres, Silver Glen Stables is surrounded by other primarily agricultural properties, such as vineyards and orchards, which add to the quiet, secluded feel, although we are just minutes from "civilization." These surrounding properties also offer hours of trail riding possibilities.

We may be small in acreage, but we have all the first class amenities of much larger boarding stables, such as a covered arena with excellent footing, spacious barns with wide aisles, indoor wash racks with hot and cold water, a lounge, and a very clean handicapped restroom. We buy the best quality hay available and even weigh it for each horse at each feeding – not many boarding facilities do that.

Who We Are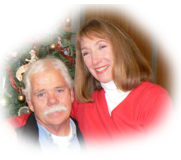 Silver Glen Stables is a corporation owned and operated by Craig and Linda Van Kirk, who have been residents of the Madera/Fresno area all of their lives. Both are graduates of California State University, Fresno with several degrees between them, who decided one day they were tired of working for "Corporate America" and wanted to be self-employed.

Craig is a licensed real estate broker and owner of Silver Glen Consulting, a company specializing in real estate/financial services and agricultural financial management. He has been self-employed for more than twenty years and brings his special blend of agriculture and business management knowledge to Silver Glen Stables.

Linda has more than thirty years of business administration and supervision experience, with twenty of those years being in the public sector. She has developed, promoted, and executed many revenue generating programs and has an extensive background in the areas of event planning, public relations, and communications. Her strengths are in organization, planning, and employee relations.


The Past
It all began in the fall of 1921.

An avid race car driver from McHenry, Illinois, by the name of Frank Justin (aka Grandpa) eloped with a young maiden, Marian, and married her as they made their way to California.
Upon arrival, Grandpa sold his race car for a buggy, some horses, and a few acres in Madera County that had a beautiful silvery dew appearance, especially in the early fall mornings, much like his home in Illinois. Hence the name - Silver Glen.

As a local farming operation, Silver Glen Ranch has been in business for over 70 years. Although the 400+ acre ranch had its beginning in the raising, breeding, and showing of Percheron horses, that aspect of the business changed to cropland production during the late 50's. The horses were slowly phased out to make room for the more profitable farming production of alfalfa, cotton, corn, rice, and vegetable crops. In 1994, the ranch was incorporated and became Silver Glen, Incorporated.

The Present
Then one day, in the mid-to-late 1990's, a horse-owning friend told us that since most of our Fresno property where we live was open ground and we loved animals so much, we should build a horse boarding facility, quit our day jobs, and leave the corporate rat race behind .... yeah, right!

After giving that crazy idea some thought, we decided it wasn't that crazy after all. We discovered that a well maintained facility, run in a business-like fashion, with a covered arena was needed in the area. And thus begun Silver Glen Stables.

Our logo is a tribute to Grandpa who originally started the horse business. One of his favorite and award winning Percheron mares, Silver Glen Queen, is the horse featured in the logo. And Grandpa's large metal hand-painted sign that was once positioned alongside Highway 152 in Madera County during the 40's and 50's advertising his ranch is now proudly hung inside our main barn.